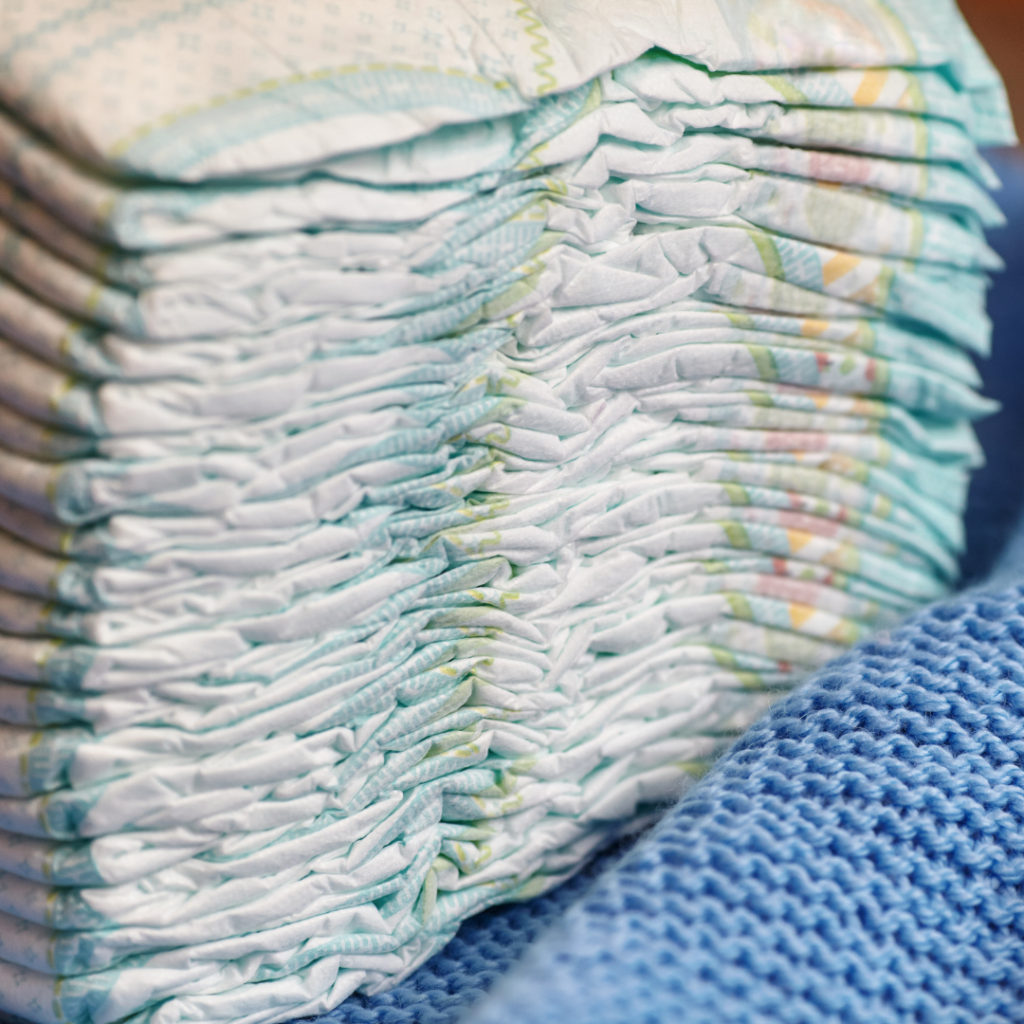 At KidsBank we recognise that nappies are an expense many families are struggling to afford.
We provide nappies and wipes to families as and when required. You don't need a referral, just send us an email or a message on social media and pop along to KidsBank to collect.
To keep our nappy bank well stocked, we are always grateful for donations of nappies and wipes. We are especially in need of size 6 and 7 nappies. 
KidsBank 'on the road' and in the community. 
At our Pop-Ups, our dedicated volunteers meet families and take referrals for clothes and toiletries.
We are currently attending the following sessions:
Monday – St Peter's Church, Rosehill, Holywell, CH8 7TL (monthly), 11am-1.30pm
Tuesday – The People's Pantry, Stanney Grange Community Centre, Alnwick Drive. Ellesmere Port, CH65 8HE (monthly), 11am-1pm
Wednesday – Westminster Community Centre, Church Parade, Ellesmere Port, CH65 2ER (fortnightly), 1.30pm-3pm
Thursday – Playtots, Holy Trinity Church, Blacon,  CH1 5DZ (monthly), 11am-1.30pm
Follow us on social media to find out dates and timings.

Maternity clothes for everyone…
At KidsBank, we love to support the whole community. Maternity clothes are an expense most of us could do without and are only wearable for a short time. We help recycle and reuse good quality maternity clothes by offering a selection of excellent quality, pre-loved maternity clothes, in a range of sizes, available for everyone.
Simply send us an email or a message us on social media with your clothing size and we will book you in for a fitting. You can provide a donation towards the clothes you choose which we will use to support our families. 
Thank you so much for the warm welcome this morning! I donated a few items of maternity wear (which were too small) and was able to take away items of great quality. I was welcomed with a friendly chat, tea, water and treats! Items in my size were displayed and I had a lovely space to try items on. This is a fabulous way to save waste, recycle and reuse. So helpful too in the economic climate and helped me out no end! Faith in humanity restored today. Thank you ladies for your kindness.