Meet our founder, trustees and staff team
In 2018, our founder, Cathy Pettingale, was watching a television interview of a young mother. The young mother talked about being forced to decide whether she should spend her remaining money on food so her children could eat, or heating so her children could keep warm. Overwhelmed with compassion, Cathy was compelled to do something to help families experiencing similar circumstances within her community.
Nick Pettingale
Chair of Trustees
As Chair of Trustees, Nick Pettingale brings a wealth experience to the KidsBank Team from the world of charity, business and Christian leadership. He has been involved in KidsBank from day one and is passionate about the marginalised in society, as a result he developed several NGOs in Ethiopia during the famine of the late 80's and 90's.
He represents KidsBank in various forums within the region and is a keen networker on our behalf.
Nick is a past Chair of The Institute of Development Professionals in Education [IDPE] and still occasionally travels with the Department of International Trade promoting a British education overseas. He is also is a consultant for Ellesmere College.
Since seeing Georgie Best play when he was a kid, Nick has followed Manchester United through the good times and the bad. Originally from Burton upon Trent, where his children and seven grandchildren still live, Nick loves to paint as an amateur artist, attend the gym and discover a new red wine!
Laura Bellis is our Vice Chair. A Solicitor working for a nearby Local Authority, she came to KidsBank whilst on the Committee of the Cheshire and North Wales Junior Lawyers Division.

She has day to day responsibility for submitting and managing grant funding applications on behalf of KidsBank and has brought in over £125,000 in grants over the last 3 years for the charity.

Living on a dairy farm just over the border in Flintshire, she also assists with collections and deliveries for the Community Fridge in Buckley and volunteers with Buckley Town Football Club.

In her spare time she enjoys running with Chester Road Runners and is a keen follower of football and Formula 1. She can often be found testing her knowledge at a pub quiz with her husband and friends.
Jo Nutt is our treasurer.
An Optometrist based in Chester, she became involved with KidsBank during her time working as Administrator at Northgate Church, KidsBank's first home. She has day-to-day responsibilities for the finances of the charity.

She lives in Chester with her husband and two teenage sons.
In her spare time she enjoys singing and playing saxophone, and is a member of local performance choir 'A Handbag of Harmonies'. She is also actively involved in the life of Northgate Church and enjoys running and pilates.
Chris joined KidsBank in Sept 2019 for a 2 week trial as a volunteer wondering if she'd enjoy it. She never left! 

In 2020 she was successful in gaining charitable status for KidsBank which gave the charity opportunities to access vital funding.

Since becoming a trustee Chris has managed a number of projects helping KidsBank grow to what it is today. 

In her spare time Chris enjoys keeping fit and spending time with her friends and family, particularly her 3 young grandchildren. She is a keen football fan and has supported Chester FC since she was 8 years old. She is really enjoying their current success! 
Danni Millington
Trustee/Referral Liaison
Danni Millington initially came into contact with KidsBank through her role working with children – finding it to be one of the only places of support to go to during the pandemic. Danni was blown away by the commitment to families during this time and therefore became a regular at volunteer events – often with her baby in tow!
Danni was overwhelmed to be asked to speak at the launch event of KidsBank's new premises at Garden Lane and loves nothing more than being part of the delivery team at Christmas. Danni is the point of contact for anyone needing a referral that does not have access to a professional. 
In her spare time Danni enjoys being in nature with family, friends and her rescue dog, George. Either that or dancing the night away anywhere that has live music!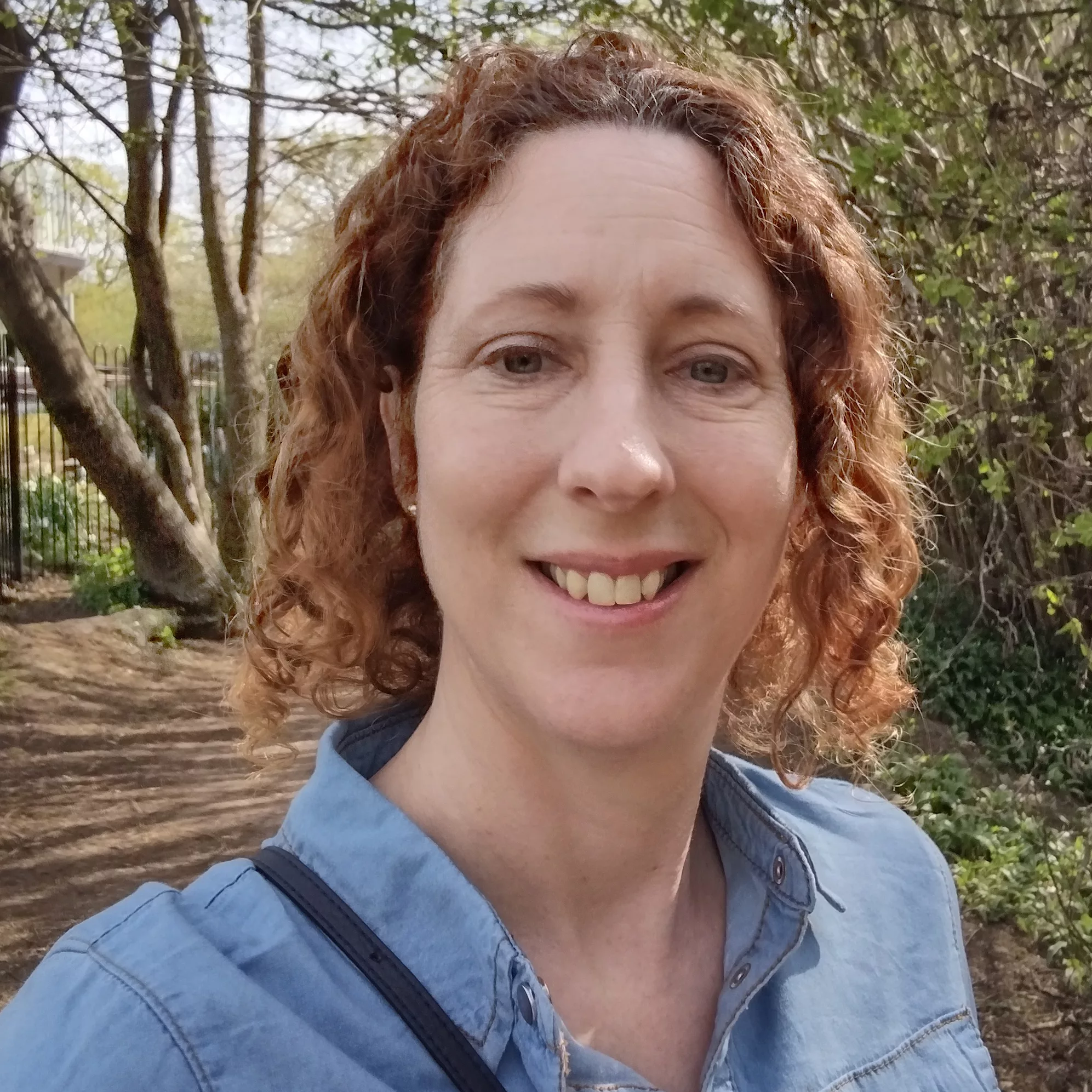 Suzy Flack was appointed as a Trustee in 2022 having been supporting and donating to KidsBank for sometime.  She brings 20 years experience of working within the public sector where her roles in the criminal justice and education sectors have always had the same focus; to improve the lives of people being supported by those services. Her involvement with KidsBank has inspired a career move and she is now working within the charity sector. She has a keen eye for detail and can spot a typo from at least a mile away!
In her spare time Suzy is part of a local church, enjoys baking and then going for a run to work off the calories consumed from the baking! She is also a lifelong supporter of Liverpool FC.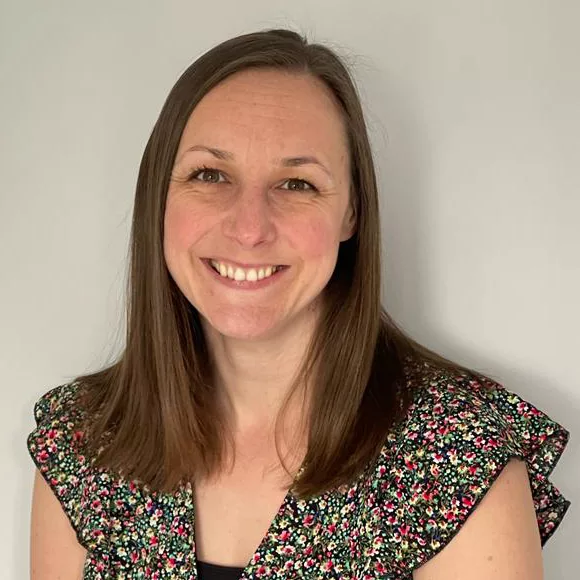 Dee Denton
OPERATIONS MANAGER
Dee is the Operations Manager at KidsBank and is responsible for the effective and efficient day to day running of the charity and its future development.
Her previous role as Charity Manager for The Chester Bluecoat Charity focused on implementing procedures to enable a strong governance culture. She undertook extensive research into early years and helped develop a collaboration process between commissioners, service providers and funders for early years projects. Dee is passionate about ensuring greater opportunities for all children and sits on the Starting Well Alliance in Cheshire West and Chester. 
Dee has over 10 years' experience in operations, working as Store Operations Director at Aldi Stores Limited. She brings a wealth of legal, financial and operations knowledge to ensure we make the most of our resources and support as many families as possible.
Dee is part of the Virtual Running community completing various running challenges to support charities across the UK.
Katie Knott
Kidsbank hub manager
Katie is the KidsBank Hub Manager. In her role she looks after our award-winning team of 30 volunteers, and manages the day-to-day processing of donations; the preparation of referrals, and organising the deliveries to the families we work with.
Katie works closely with the volunteers as they give their time to carefully sorting donations, and preparing our referrals with the greatest love and care. She enjoys working with the team, as well as greeting visitors and receiving donations.
Katie first joined the KidsBank team as a volunteer 3 years ago. She is passionate about giving our very best to the families we work with, as well as ensuring a safe, empowering and enjoyable work-place for our valued volunteers.
In her spare time Katie loves to paint, and spend time in the outdoors with her husband and two young children, here in Chester.
Becky Kenton
operations assistant
Becky's role as Operations Assistant is to provide support to our Hub and Operations Managers and help with the day to day running of KidsBank. She also looks after our Pop-ups and Christmas projects.
Her background is in administration and customer service with her most recent roles being in the educational and healthcare fields.
Becky's commitment to KidsBank comes from her own experiences. Having lived in poverty as both a child and as a parent, she knows only too well the vital need for an organisation such as ours. Becky can relate on a very personal level to the families that we assist.
During her spare time, Becky can usually be found with her head in a book. She also loves to attend concerts and the theatre with her husband and teenage daughter.